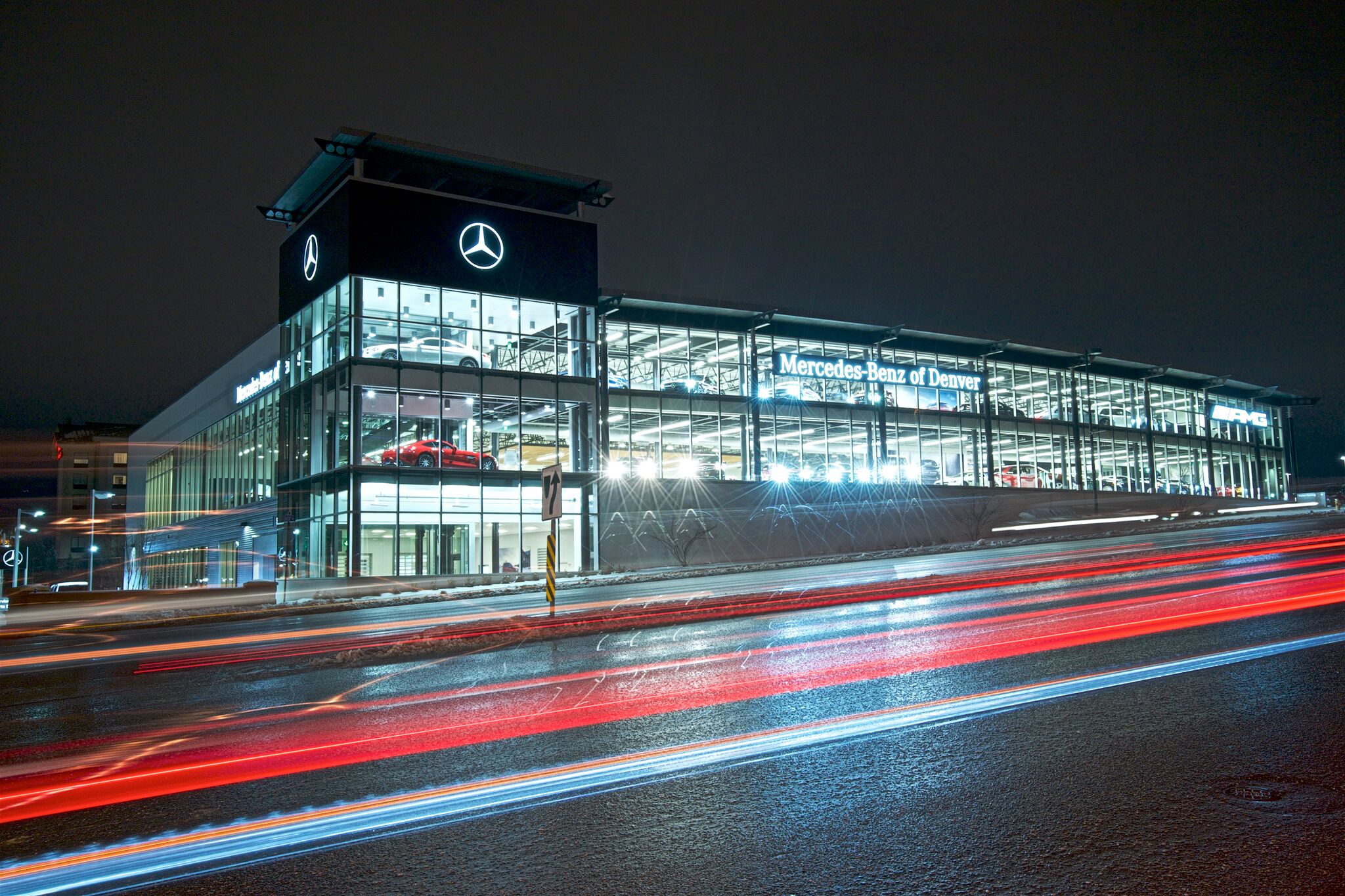 "Look Forward." We've all heard it, and we've all said it. Most important, it speaks to a place … a scenario … a chance to treat ourselves to something that is truly special. Welcome to Mercedes-Benz of Denver - where we have redefined the way vehicles are purchased.
Quite simply, it's about you: your time, your piece of mind, your pace, your direction, your wants and needs. Look forward … forget about past experiences with traditional automotive purchases. 
What if you were in a showroom that featured 40 vehicles inside - (that's not a typo - 40 vehicles, inside) Forget about going out into the elements until you're ready to treat yourself to the performance of the Mercedes-Benz you've selected for yourself. Look forward … to Mercedes-Benz of Denver.

And while it's true that you could shop for your next Mercedes-Benz in our amazing new showroom, what if you just feel like shopping from the comfort of your living room? Look forward to Concierge service from Mercedes-Benz of Denver.
What if you had a place you could count on to return your leased vehicle … regardless of make? Look forward to the Lease Return Center at Mercedes-Benz of Denver, a short drive from Cherry Creek, Glendale, Greenwood Village, or Cherry Hill.
The new Mercedes-Benz of Denver will transform the auto buying experience, as you know it, into something you actually "look forward" to experiencing!