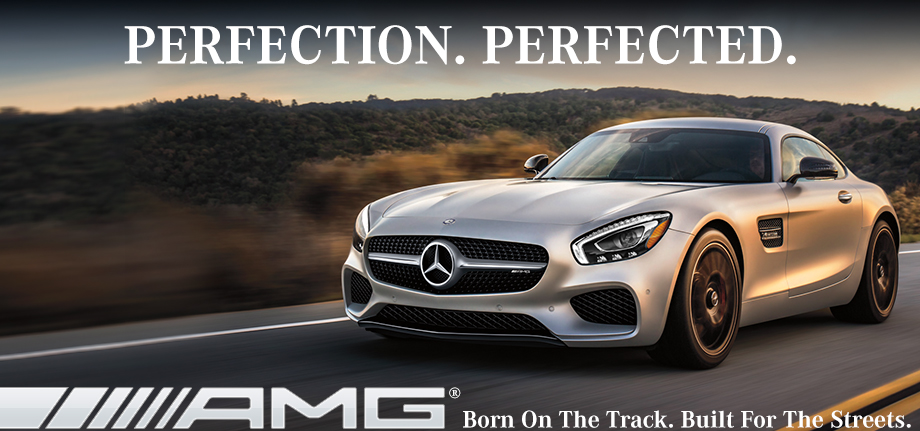 Mercedes-Benz didn't invent the wheel. They simply perfected it.
Experience the pinnacle of automotive innovation behind the wheel of a new or Certified Pre-Owned AMG® model at Mercedes-Benz of Denver. 

Inspired by the track, and hand built to the highest automotive standards, every AMG® model is both a work of art and a precision racing instrument unleashed on the streets of Denver and the highways of Colorado.


As the performance division of Mercedes-Benz, AMG® boasts a peerless pedigree born from a desire to push the envelope of automotive possibilities.

The story began in 1967, when two automotive engineers decided to indulge their passion for motorsports by fine-tuning Mercedes-Benz racing models.

That same attention to detail can be found today in every AMG® model.

Never mass-produced, and never equaled in terms of desirability or drivability, every AMG® model is hand-crafted at a special AMG® facility by a team of only about 50 master engine builders.

Almost all Mercedes-Benz models have an AMG® counterpart. From the CLA to the S-Class, there is an AMG® version which looks like the Mercedes-Benz model's more athletic cousin, with the recognizable frame accented by racing-inspired finishes and a lower, more aggressive stance.

This difference is far more than skin deep. Every handcrafted AMG® engine offers more power, more acceleration, and more control.

From the 2.0L turbo I-4 in the AMG® CLA 45 and GLA 45, which is the most powerful engine of its kind in the world, to the 621 hp 6.0L biturbo V-12 which can take the S-Class from 0-60 mph in just 4.2 seconds, AMG® models are designed to perform.

With great power comes great luxury, and every AMG® is designed to maximize the driving experience, from the hand-stitched materials of the seating to the next-generation technology at the driver's fingertips.

Make a more powerful statement behind the wheel of any AMG® model at Mercedes-Benz of Denver.

Fill out the form to schedule your AMG® experience with one of our AMG® experts. Then visit us at Mercedes-Benz of Denver for the test-drive of your life.