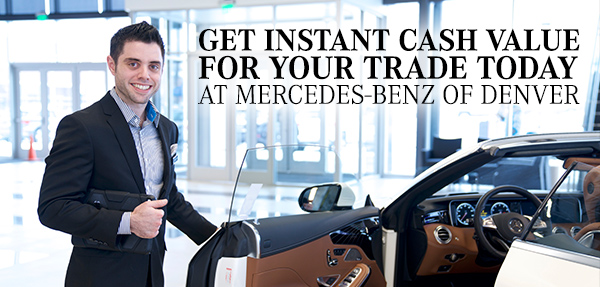 Don't wait weeks for a check on your trade in! Get cash value for it today at Mercedes-Benz of Denver!

Get the money for your trade now then choose from over 300 vehicles in our inventory and find the perfect Mercedes-Benz at a perfect price.
Why Wait? Get Cash Value For Your Trade Today!
The future is now, and it's coming to Colorado!

Fill out the form and find out how you can get cash value for your trade at Mercedes-Benz of Denver.