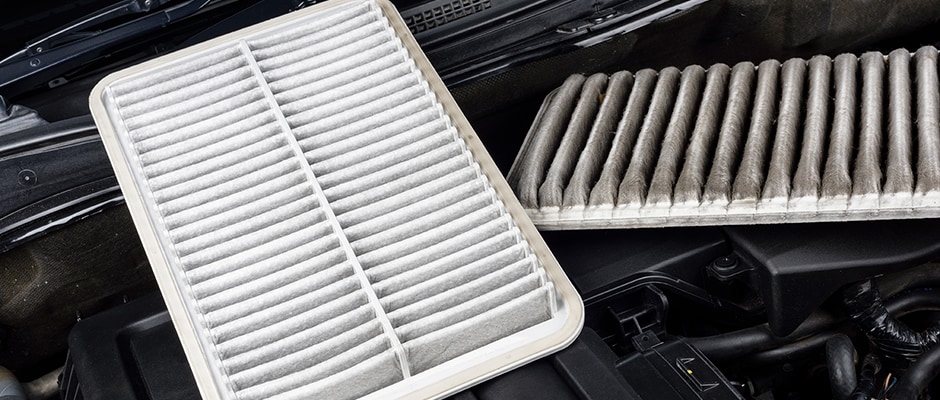 Cabin Filter Service
at Mercedes-Benz of Denver
Keep Your Mercedes-Benz Cabin Fresh & Virus Free with Regular Cabin Air Filter Changes
Your vehicle's cabin air filter might be easy to forget about, but it plays a critical role in improving your in-cabin experience. Cabin air filters help to maintain a healthier cabin by keeping pollutants like exhaust fumes from getting into your car, which is why it's important to change your filter regularly. Fortunately, changing your cabin air filter is easy for our team here at Mercedes-Benz of Denver, and we have a stock of genuine Mercedes-Benz cabin air filters that are perfect for the job.
Oil Filter
$9.95
With Purchase of 8 Quarts of Genuine Mercedes-Benz Synthetic Oil
Why Use Genuine Mercedes-Benz Cabin Air Filters?
Cabin air filters made for your vehicle by Mercedes-Benz are a little different from your average filter. Mercedes-Benz cabin air filters use a patented solid outer frame that won't deform, so it does a better job of staying in place and performing its best.
Mercedes-Benz filters have a thick pleated filter layer that increases surface area, allowing it to catch more dust, debris, and other contaminants that are best left outside of your car. They're also made with activated charcoal, which helps them filter harmful gases, viruses, and more. Additionally, they last up to 60 percent longer than the average cabin air filter in small particle filtration tests!
Connect with Us to Take Care of Your Cabin Air Filter Needs
If your Mercedes-Benz is due for a filter change, feel free to connect with us to schedule cabin air filter service. If you're not sure if your car needs a new filter, we'll be happy to check for you.
If you have any questions about your cabin air filter, we encourage you to get in touch with us to learn more. Contact us today to find out how our team of Mercedes-Benz can help you get the most out of your driving experience with top-notch auto service!
Hours
Monday

7:00 AM to 6:00 PM

Tuesday

7:00 AM to 6:00 PM

Wednesday

7:00 AM to 6:00 PM

Thursday

7:00 AM to 6:00 PM

Friday

7:00 AM to 6:00 PM

Saturday

8:00 AM to 5:00 PM

Sunday

Closed by State Law