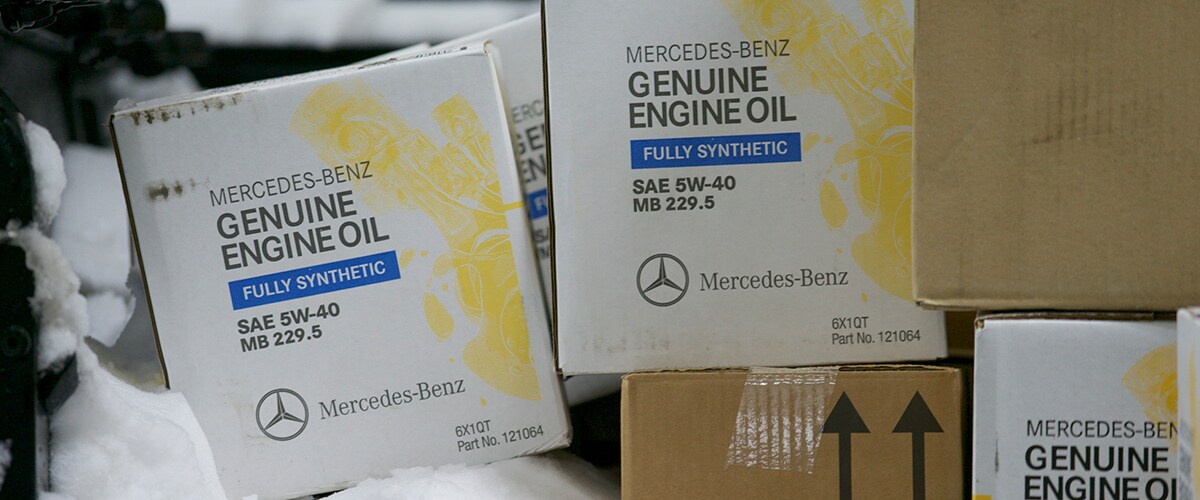 Tend to All Your Mercedes-Benz Oil Change Needs at Mercedes-Benz of Denver
Why Colorado Drivers Choose Mercedes-Benz of Denver for Oil Change Service
Our state-of-the-art Mercedes-Benz service center is outfitted with all the tools and equipment our expert Mercedes-Benz technicians need to deliver the fast, thorough, dependable service your vehicle needs to stay in top form. Schedule service today to get your Mercedes-Benz vehicle the professional oil change service it deserves!
When Do I Need an Oil Change?
Your Mercedes-Benz vehicle can alert you when it's due for an oil change, but it's a good idea to keep track so that you can stay on top of your luxury car's service needs and address them promptly. Most Mercedes-Benz vehicles benefit the most from an oil change every 5,000 to 10,000 miles.
Factors such as your car's age, mileage, and condition as well as your driving habits can affect your vehicle's recommended service interval, so we encourage you to check your Mercedes-Benz manual for details. Your manual can provide more information on the best possible service plan for your vehicle to help you keep your engine performing at its best.
What Does a Mercedes-Benz of Denver Oil Change Service Include?
Our highly-trained Mercedes-Benz drain out your luxury car's old oil and replace it with fresh oil recommended by your car's manufacturer. We'll also replace the oil filter and do a quick multi-point inspection for you. This fast and simple service takes only a few minutes, so you can count on us to tend to your oil change needs and have you back on the road in no time.
Your Mercedes-Benz vehicle is designed to deliver a smooth ride and powerful performance, but it depends on you to treat it to regular oil changes to ensure that everything continues to run smoothly under the hood. Fortunately, Mercedes-Benz oil changes are among our many specialties here at our service center, so we can help you maintain your engine's health and efficiency with quick, reliable service.
Hours
Monday

7:00 AM to 6:00 PM

Tuesday

7:00 AM to 6:00 PM

Wednesday

7:00 AM to 6:00 PM

Thursday

7:00 AM to 6:00 PM

Friday

7:00 AM to 6:00 PM

Saturday

8:00 AM to 5:00 PM

Sunday

Closed by State Law