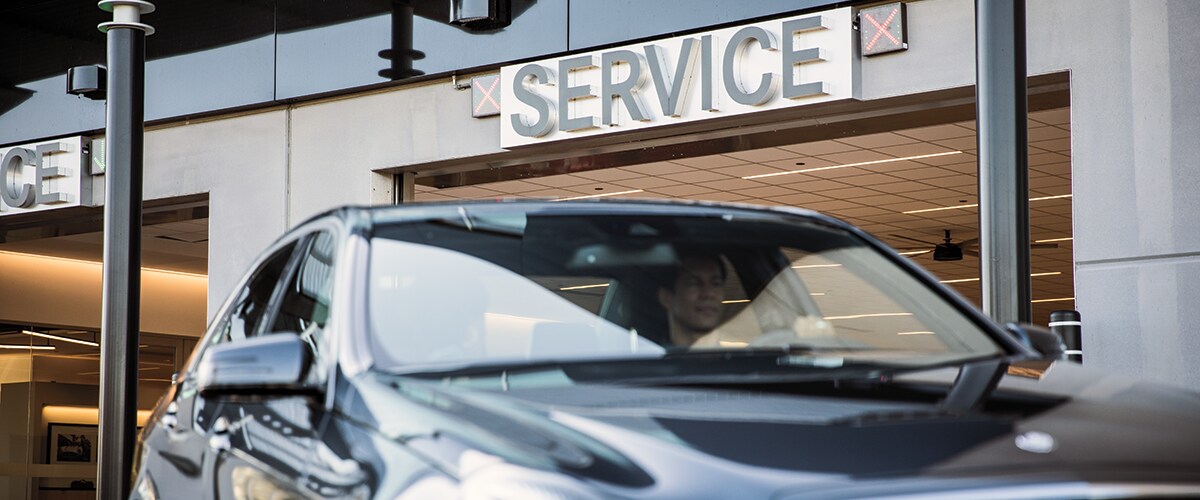 Service Your Vehicle with Mercedes-Benz of Denver Today
We at Mercedes-Benz of Denver are excited to work with you and your Mercedes-Benz. We welcome you to visit us in store or to give us a call to find out all that we can provide you when it comes to servicing your vehicle. We have an incredible selection of services to offer, along with a great group of service professionals who are ready to get you back on the road.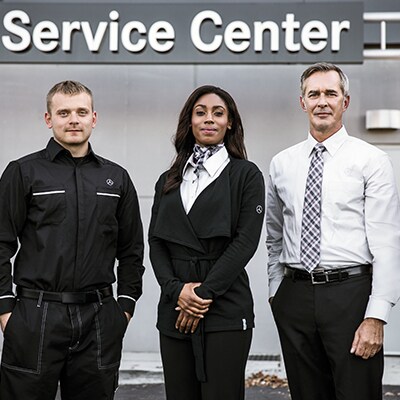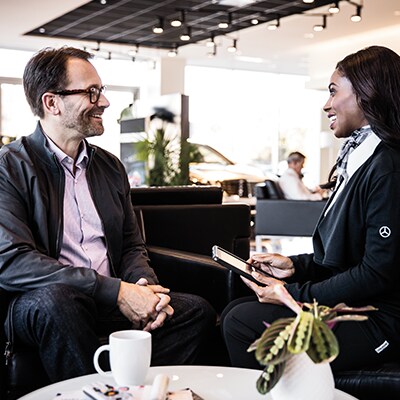 Read through our testimonies and find out why we are the Dealership for your Mercedes-Benz
"Josh Miller with MB Denver provided a first class experience and is a true model for service and great representation of the Mercedes brand. Josh was knowledgeable, professional, courteous, and respectful of my time and budget. He offered guidance and advice that made for a smooth, painless experience from start to finish. Experiences like these are why I have been, am, and will continue to be a Mercedes customer. Thank you."
"Josh was amazing and the whole experience was amazing. The videos of the car, the constant updates, the service was performed faster than estimated. I wish I could bring my Range Rover to you guys for service if it weren't under warranty."
"Quick, efficient efforts and service provided! Even though the appointment error was mine the dealership service dept made me feel comfortable and accommodated my servicing! For that I am very grateful and will return and recommend your service dept to others!"
"I am truly grateful for the exceptional service provided by Juan at the dealership. It's people like him that provide exceptional service and make the Mercedes-Benz a high-end, exceptional brand."
"Geoffrey at the service desk and Lucas on the showroom floor were the best"
"Always great service and impeccable customer care!"
"10/10 service. Would recommend and I look forward to doing future business with this dealership."
"Danielle was amazing! Everyone I dealt with was helpful and I was very appreciative of their efforts and the end result. Thank you! 😊"
"Great service as usual. My thanks to the service manager Michael for his quick assistance. Greatly appreciated."
"I was not happy with service and management two services ago with Denver. I went to Westminster and was totally disappointed, never again! I told my husband I wanted a Lincoln - I was done! I needed service NOW so we returned to Denver. My service lady ROCKED! She was everything that I expected and more. Due to her concerns and general pleasant / helpful attitude - I am a Mercedes fan again."
Our team at Mercedes-Benz of Denver is here to provide a high-end service experience for your luxury vehicle. We welcome you to use our convenient online service scheduler or call our team to schedule your next service appointment. No matter what issues your vehicle is facing, we are here for you and eager to get you back on the road and back to your life.
Hours
Monday

7:00 AM to 6:00 PM

Tuesday

7:00 AM to 6:00 PM

Wednesday

7:00 AM to 6:00 PM

Thursday

7:00 AM to 6:00 PM

Friday

7:00 AM to 6:00 PM

Saturday

8:00 AM to 5:00 PM

Sunday

Closed by State Law